Education is an important aspect of the forward-thinking lifestyle. For many young families searching for a new home, the educational opportunities available to them are very important. Let's take a closer look at all of the Duval County schools eTown students are currently zoned for:
Elementary School: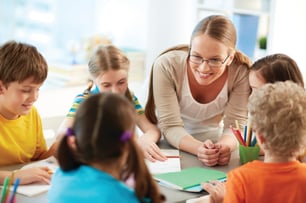 Mandarin Oaks Elementary
Located approximately 8 miles west from eTown, Mandarin Oaks Elementary is and has been an "A" rated school for 18 consecutive years. Currently, this school has 1,110 students ranging from pre-kindergarten to 5th grade with a student to teacher ratio of 14:1. They offer Extended Day & Summer Camp programs along with various events throughout the year.
**For a limited-time: Mandarin Oaks is offering personal tours to eTown residents every Tuesday, Wednesday, Thursday or Friday during the month of February. Tour times are 9am and 1pm. To learn more/confirm a tour, call Mandarin Oaks at 904-260-5820.**
Middle School:
Twin Lakes Academy
Located only 5 miles from eTown, Twin Lakes Academy Middle School is currently home to 1,212 students in grades 6-8. Twin Lakes offers comprehensive and advanced curricula, ranging from challenging gifted courses to supportive intensive courses in reading and math. Students who meet prerequisite classes have the opportunity to take up to five high school classes (Algebra I, Geometry, Biology, Digital Information Technology and Spanish I). The school offers a state-of-the-art STEM lab, 2D and 3D visual arts rooms, a comprehensive band and choral suite and two computer labs. Twin Lakes has a full range of opportunities available in athletics, the arts, and a variety of clubs and activities.
High School: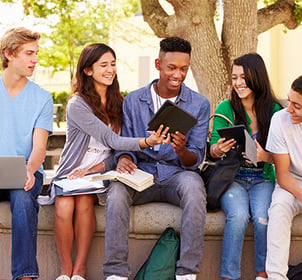 Atlantic Coast High School
Atlantic Coast High School is located approximately 2 miles from The Hub at eTown and is within easy walking distance to many eTown neighborhoods. Right now, Atlantic Coast is home to 2,358 students from grades 9-12. The high-performing school offers an AP Honors academy program, an AP Capstone program, and a Career Academy program in the area of Information Technology with concentration in Web Design, Commercial Arts and Television Production. Their advanced scholars program gives students the option to participate in the rigorous programs of advanced placement, dual enrollment and honors courses.
*Zoning is subject to change yearly. Contact the Duval County School District is for the most up-to-date information.
---
For more information about eTown, visit etownjax.com, call 904-559-1330 or email thehub@etownjax.com.