GATE Petroleum Company Press Release (July 30, 2020)
GATE Petroleum Company will be bringing its Fresh Kitchen convenience store to eTown. GATE has acquired a 2.16 acre parcel in The Exchange at eTown, where the company will build its new state-of-the art convenience store.
"We are excited to join the growing community in eTown," said John Peyton, president of GATE Petroleum Company. "We aim to always provide customers with top-quality products and service in safe, clean, convenient stores."
GATE Fresh Kitchen is a fast-casual café serving freshly-prepared breakfast sandwiches, baked pizza and breakfast pizza, along with new items like 4 Rivers pulled pork BBQ sandwiches and garlic knots. In addition, the eTown location will serve YOBE® frozen yogurt with a toppings bar. Customer favorites will also be available, including a BEST BEAN© coffee bar, roller grill products and fountain beverages from both Coca-Cola® and Pepsi®.
The eTown GATE will have 20 fueling stations and 4 ethanol-free fueling stations. The store will be completed no later than Late Summer 2022.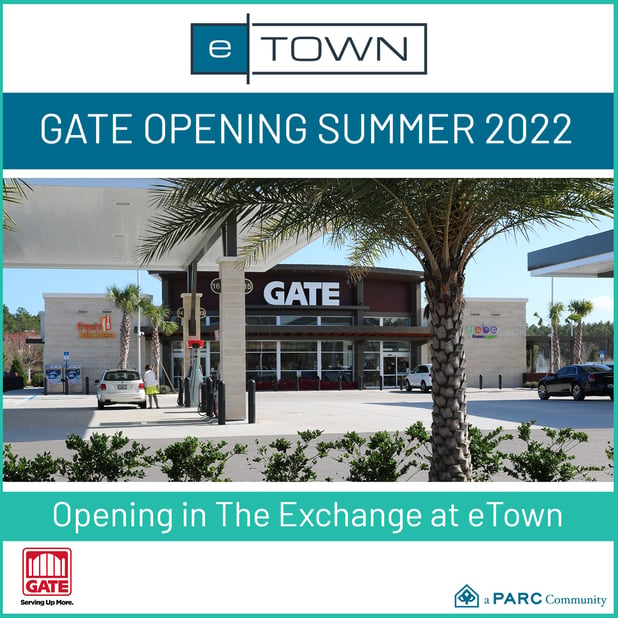 ---
On social media? Then be sure you're following us on Twitter, Facebook, Instagram and LinkedIn! For more information about eTown, visit etownjax.com or email thehub@etownjax.com.