Hi Alexis! It's nice to see you today! Can you tell us about what you do at eTown and aspects of your new role that you are looking forward to?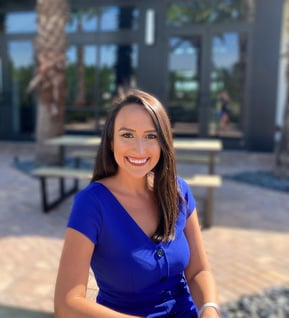 My role at eTown is Welcome Center Representative. When people enter into the Welcome Center, I'm here to offer a glimpse into the lifestyle and provide them with information on actively-selling builders and neighborhoods. I'm really excited to bring my own creativity to this space and to see where that can take us.
What was your first impression of eTown?
My first impression was that it's very different from your normal, everyday neighborhood. The unique mix of the urban, suburban, and technological feel really sets it apart from other communities in the Jacksonville area.
Can you give us any insight about specific projects that you will be focusing on?
In the next few months, we're hoping to get the Welcome Center cafe up and running. I have a background in restaurants so it's very exciting to be coming in with some ideas. I've also been doing some research on what we can offer that will continue to excite and bring people in.
From your time here so far (its only been two weeks), what do you love about eTown?
I think the thing I love most so far is the people! I know that sounds so cliche, but I've really appreciated getting to know everyone. Not just my co-workers, but also the site-agents in the model-homes and the leaders we have at The PARC Group.
All About Alexis:
Favorite meal?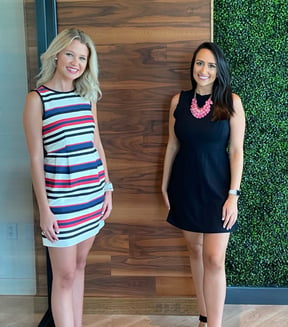 I really love seafood, but sushi is my favorite!
Do you have any pets?
I have a little kitty named Oliver! He was a foster and then I fell in love with him and had a "foster fail" because I ended up adopting him. I just love him - he's so sweet!
Morning person or night owl?
Definitely a night owl, but I can get going in the morning too!
What did you want to be when you were growing up?
A veterinarian!
What's your biggest strength?
I would say the way I am able to connect and interact with people. I'm very personable and I love meeting people. That's truly why I thought this position would be perfect for me! I'm naturally bubbly and have really appreciated getting to see new faces everyday.
---
On social media? Then be sure you're following us on Twitter, Facebook, Instagram and LinkedIn! For more information about eTown, visit etownjax.com or email thehub@etownjax.com.