Papa Johns, the world's third-largest pizza delivery company with more than 5,700 locations worldwide, is excited to announce the opening of its newest location in eTown late this Summer. The new restaurant will bring the iconic pizza and sides that the brand is known for to residents of the eTown community.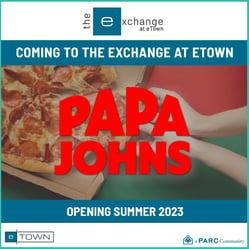 Papa Johns is committed to using high-quality ingredients to create delicious, fresh, and flavorful pizzas that customers love. Its original dough is made of only six ingredients and is fresh, never frozen. Papa Johns tops its pizzas with real cheese made from mozzarella, pizza sauce made with vine-ripened tomatoes that go from vine to can in the same day and meat free of fillers. Papa Johns also offers a variety of toppings and sides, including wings, breadsticks, and desserts.
"We're thrilled to bring Papa Johns to eTown," said Nadeem Bajwa, owner of the new location. "Our goal is to provide residents with the same high-quality pizzas and sides that the brand is known for, while offering exceptional service and a welcoming atmosphere."
The new Papa Johns restaurant will be located at the Exchange at eTown. Customers can order for carry-out or for delivery. The restaurant will also offer online ordering, making it easier than ever for customers to order their favorite pizzas and sides.
"We're excited to become a part of the eTown community," Bajwa said. "We look forward to serving delicious pizzas and sides to our customers and becoming a go-to destination for pizza lovers in the area."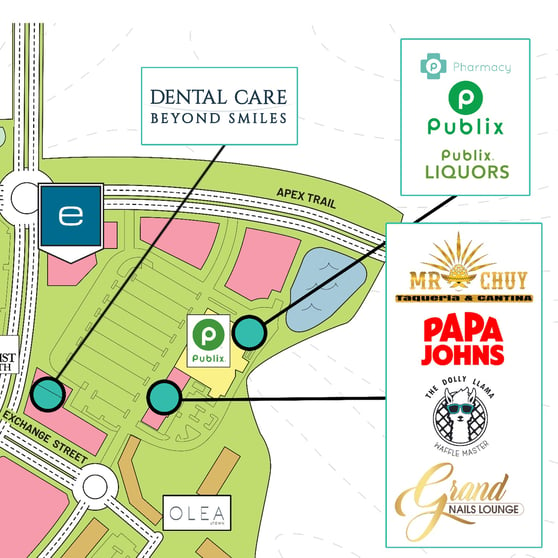 In eTown, families can find neighborhoods and homes to complement a wide range of lifestyles and price-points. The PARC Group, eTown's master-developer, recently announced the final neighborhood as well as a mixture of retail, office, and residential space coming to the west side of the eTown Parkway/9B interchange. To stay up-to-date on everything going on, sign up for eTown Development Updates.
---
On social media? Then be sure you're following us on Twitter, Facebook, Instagram and LinkedIn! For more information about eTown, visit etownjax.com or email thehub@etownjax.com.