Duval County recently opened a state-of-the-art fire station in the heart of eTown. This summer, representatives of the JFRD, city council, and The PARC Group attended the ribbon-cutting ceremony and grand opening for Duval County Fire Station 74. The PARC Group, eTown's Master Developer, donated the land for the project - which broke ground in fall 2021.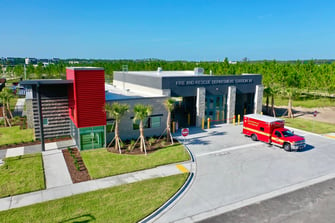 The one-of-a-kind eTown fire station design not only aesthetically compliments the community but also adds to the overall functionality of the building as well. Most notably, the new station features a high-speed bay doors for quick vehicle exit, complimenting eTown's tech-forward lifestyle.

Mayor Lenny Curry praised the new station at the ribbon cutting ceremony. "This area continues to be one of the fastest growing areas of town, and this new station will help us better protect the lives and property of the thousands of residents who call this part of town home."
The strategic location on the roundabout also allows for easy access to the north and south ends of eTown Parkway. This reduce response times to 8 minutes or less 90% of the time for both residents and businesses in the area. The location of the station will also help lower insurance rates by providing all homes in eTown with the best possible fire safety rating.

Duval County Fire Station 74 is located in the eTown community near I-295 and 9B.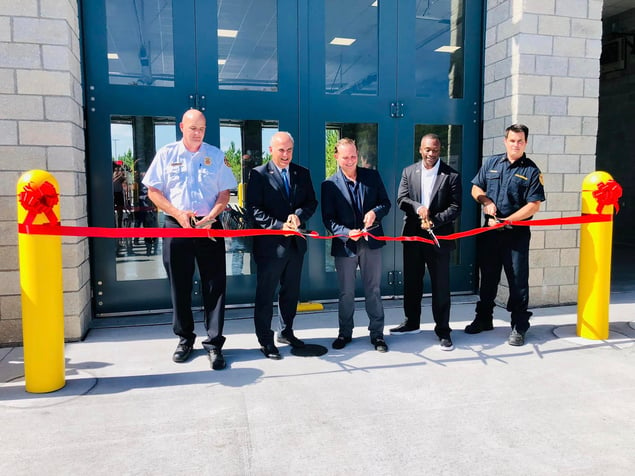 ---