The Parade of Homes is back for the 2021 year! For over 60 years, Northeast Florida Builders Association (NEFBA) continues to celebrate new home construction by hosting the annual Parade of Homes event. Stretching from Fernandina to St. Augustine, Parade of Homes is often referred to as the largest Open House on the First Coast. This year, there will be over 80 models featuring the latest in innovation and design from the area's leading builders.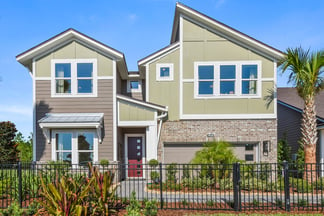 eTown is the presenting sponsor for Parade of Homes 2021 that runs from April 24 through May 9. This year, three of eTown's twenty designer-decorated model-homes will be showcased in The Parade of Homes. The eTown builders participating in Parade of Homes in 2021 are ICI Homes and Providence Homes.
eTown model-homes showcased in the parade this year are:
Participants will have the opportunity to tour award-winning homes in some of eTown's newest neighborhoods from 12PM to 6PM daily. This includes two of Providence Homes' models in Kettering at eTown with its Zero Energy Ready Homes! As always, Parade goers touring the model homes will also be eligible to win exclusive prizes and giveaways from event sponsors.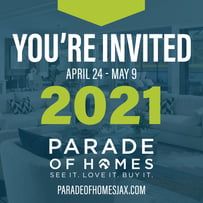 For details about each home featured in the event, Parade of Homes has designed an interactive mobile app! Unique features include the ability to bookmark favorites, a notes feature, navigation, route planning, and more. Here are the links (to easily download the app): App Store and Google Play
---
On social media? Then be sure you're following us on Twitter, Facebook, Instagram and LinkedIn! For more information about eTown, visit etownjax.com or email thehub@etownjax.com