As 2019 comes to a close, eTown is celebrating a year full of community grand openings, a stunning new welcome center, and several exciting announcements for what's to come in 2020. Let's take a closer look at everything that's happened in eTown in 2019.
Community Growth
This year, eTown celebrated grand openings for three brand new communities. These included Del Webb eTown, Edison and Marconi. In just a few short months, homes in Marconi are over 30% sold-out. Del Webb and Edison, both of which opened in Late Fall 2019, have also seen impressive growth and will soon welcome their first homeowners.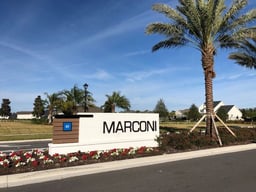 In addition to single family homes, luxury apartments were unveiled in eTown, The Menlo. Offering gourmet kitchens, smart-home technology, and many other modern-living features, The Menlo harnesses the spirit of innovation alongside its neighboring communities.
New Additions
In October of 2019, eTown celebrated the opening of its Welcome Center, The Hub. The perfect first-stop in eTown, here Hub representatives share information on eTown's neighborhoods, model-home locations, the Village Center, amenities, and of course the eTown vision. Coming to the Hub in 2020 will be a gourmet cafe, traditional and co-working space, and event gathering spaces with outdoor seating.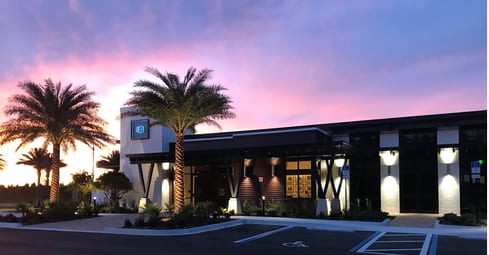 Amenities
One of the most exciting reveals of 2019 was the unveiling of renderings for the eTown amenity center, Recharge. A 5-acre amenity center, Recharge will blend recreation with nature in perfect harmony. Available exclusively to eTown residents, Recharge will include a resort-style pool, including zero entry and an adjoining three-lane lap pool, a high-tech fitness center with an outdoor yoga lawn, a rooftop patio, kids playground, event lawn, and dog park. Recharge is set to open just in time for Summer 2020.
Resources for Realtors & Home-Buyers
At eTown, convenience is key when it comes to information gathering for Realtors and home-buyers. In 2019, a Quick Move-In Homes page was added to www.etownjax.com. Here, Realtors and home-buyers can easily view builders' showcase homes that are move-in ready. They can also filter by builder, price, and square footage. A Floorplan Friday page was also added to eTown's website, enabling you to take an inside look at new models from the comfort of your own home.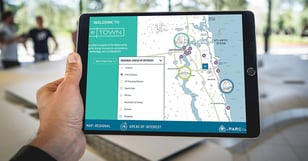 Discover eTown was also launched in 2019, a resource to help you get a better feel for the smart-living community. With this interactive tool, you can discover all eTown neighborhoods, contact home-builders, discover local areas of interest, explore the regional areas, and view the eTown community video.
The PARC Group, eTown's Master Developer, would like to thank all of its builders and supportive real estate professionals for helping this new community get off to a great start in 2019. We look forward to accomplishing even more in 2020!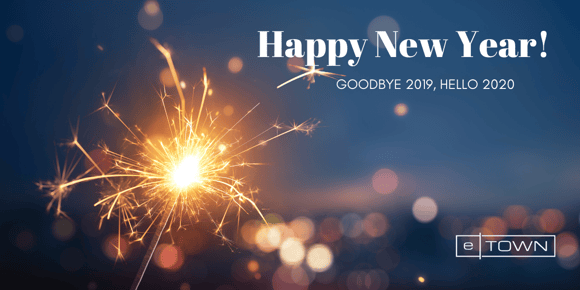 On social media? Then be sure you're following us on Twitter, Facebook, Instagram and LinkedIn! For more information about eTown, visit etownjax.com or email thehub@etownjax.com.